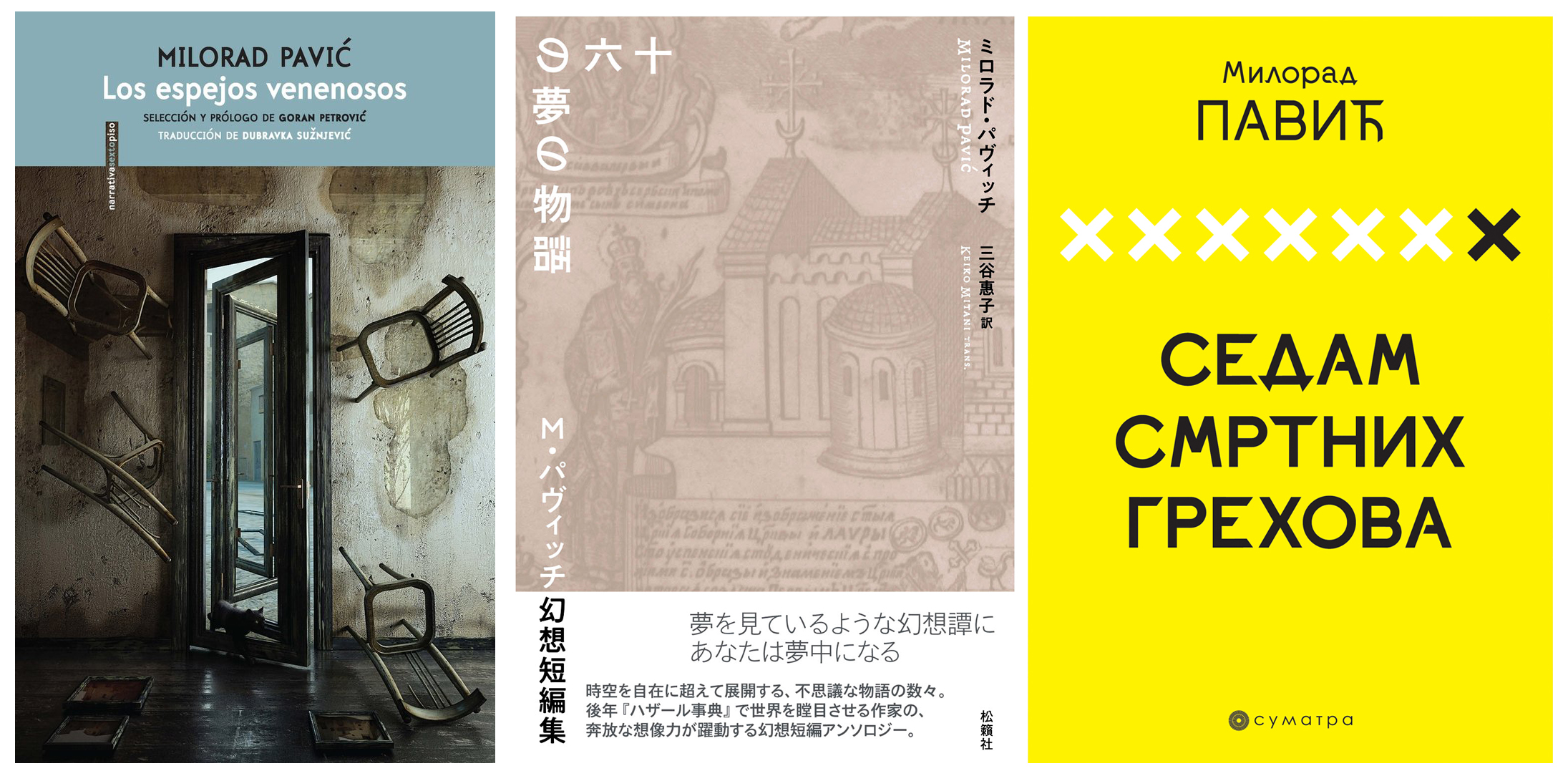 Milorad Pavic's longtime Spanish-Mexican publisher Sexto piso published a selection of twenty-five stories titled "Poison Mirrors". The foreword was written at the suggestion of the publisher by our own Goran Petrovic. The book is designed top-notch.
Japanese publisher Shoraisha published Pavic's stories in Tokyo under the title "Sixteen Dream Stories".
The young Serbian publisher, Sumatra, decided to publish Pavic's chain novel "Seven Deadly Sins", which takes place on the Sava Slope in Belgrade and for which the author received the Andric Award.
Soon Serbian Vulcan willissue a capital one-to-one piece -Milorad Pavic's "All Stories". The book should be accompanied by the aforementioned Goran Petrovic's foreword, finally in Serbian.