Jasmina Mihajlović's autobiographical prose ''On the Shores of the Khazar Sea'' (Laguna) was published in Azeri (Ajnur Tabrizli's translation). The publisher is the Translation Center under the Cabinet of Ministers of Azerbaijan.
"Xəzər dənizinin sahillərində" is nicely and carefully designed book, with photographs of J. Mihajlović and M. Pavić. At the very end there is a photograph of Pavić'a monument in Belgrade park Tašmajdan, which Azerbaijan has built and gifted to the writer's home town – Belgrade.
http://www.aydinyol.az/az/posts/id:778
http://www.azadinform.az/news/a-89181.html
Chinese international GB times Radio (GBtimes Serbia) has put on its English website Jasmina Mihajlović's intervtiew titled ''Wherever I go, I represent two writers'', dealing with Chinese translations of Pavić's books. Radio show was split into four segments.
The March issue of Serbian edition of ''Newsweek'' included a 10-page-long interview with Jasmina Mihajlović. The author of the interview titled ''The Inner Side of Milorad Pavic'' was Aleksandar Djuričić.

http://www.newsweek.rs/kultura/49565-pavic.html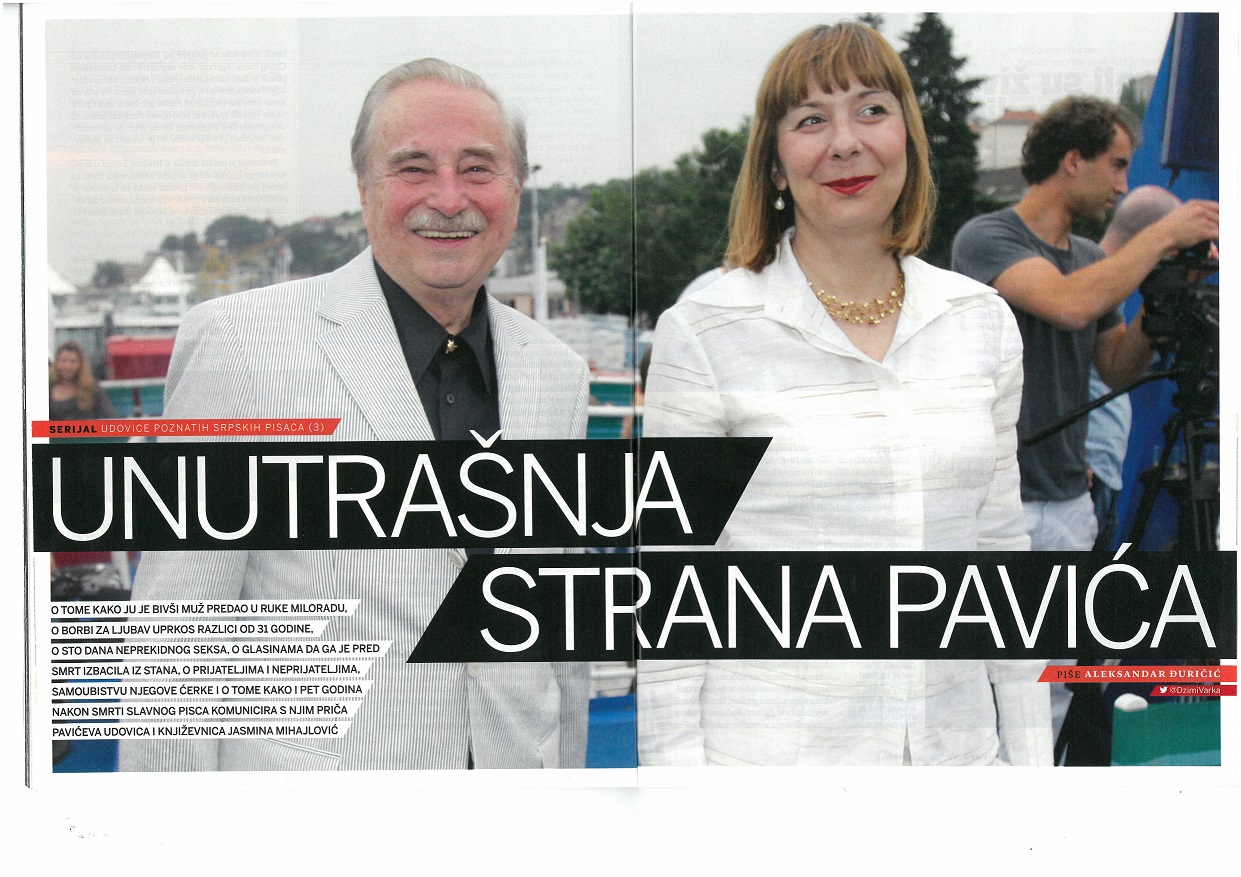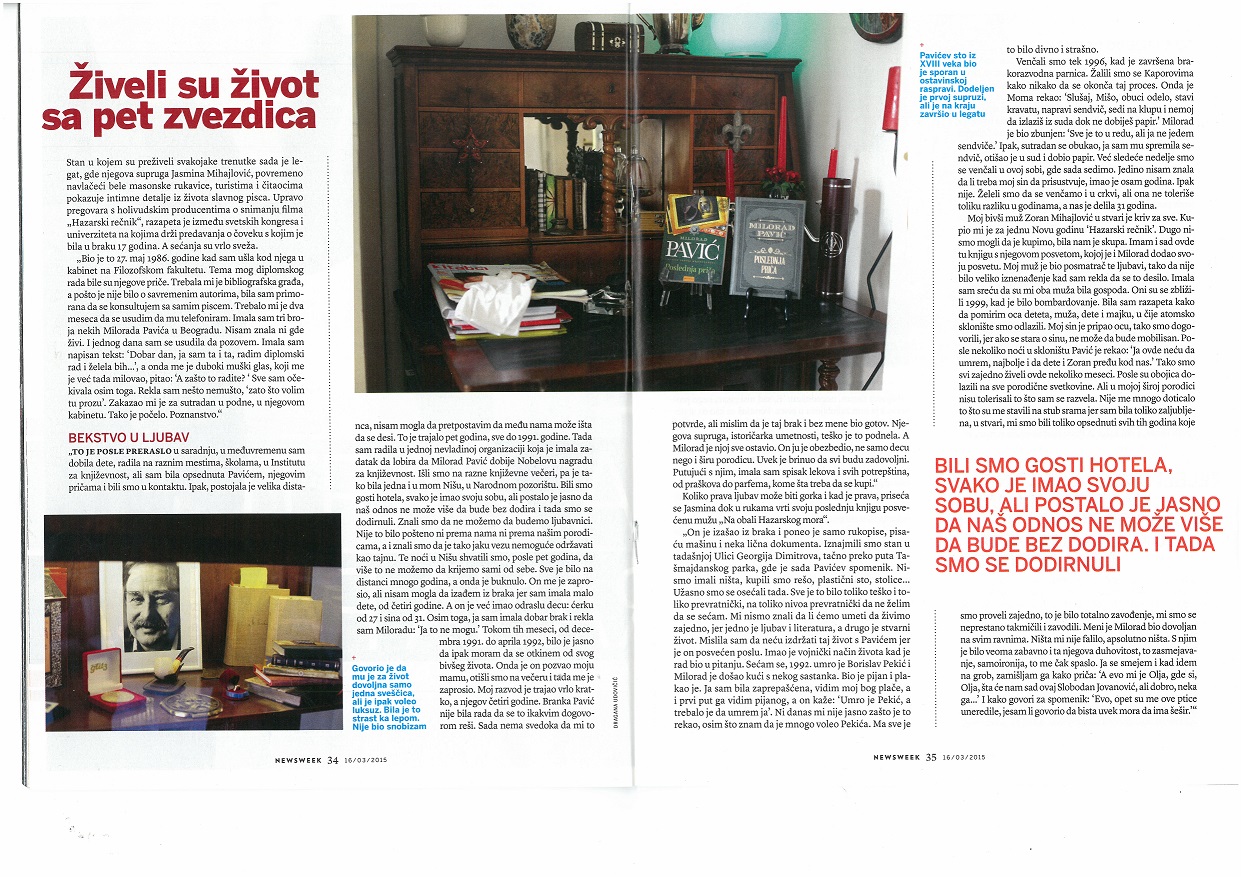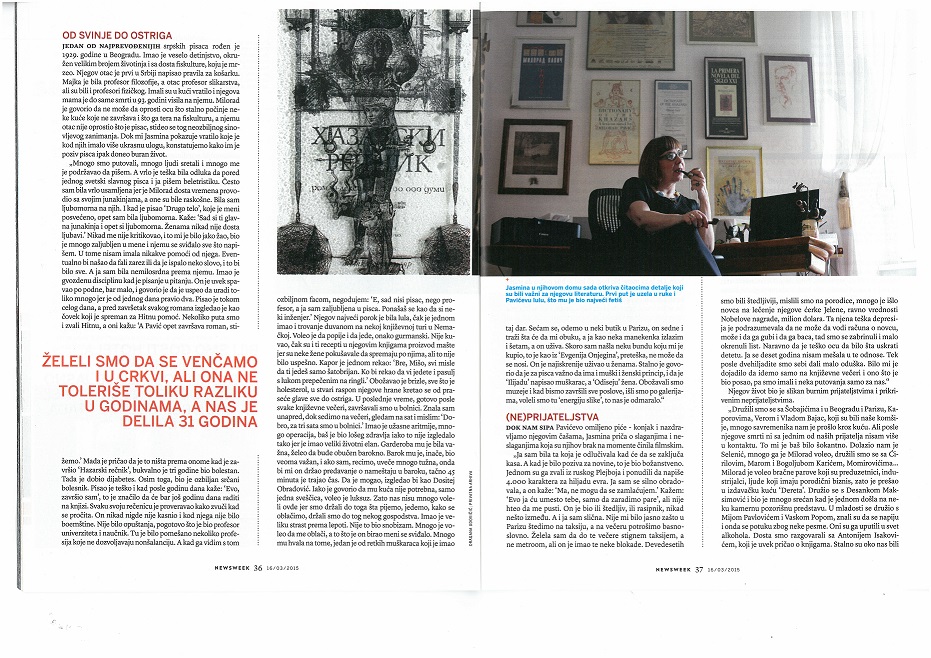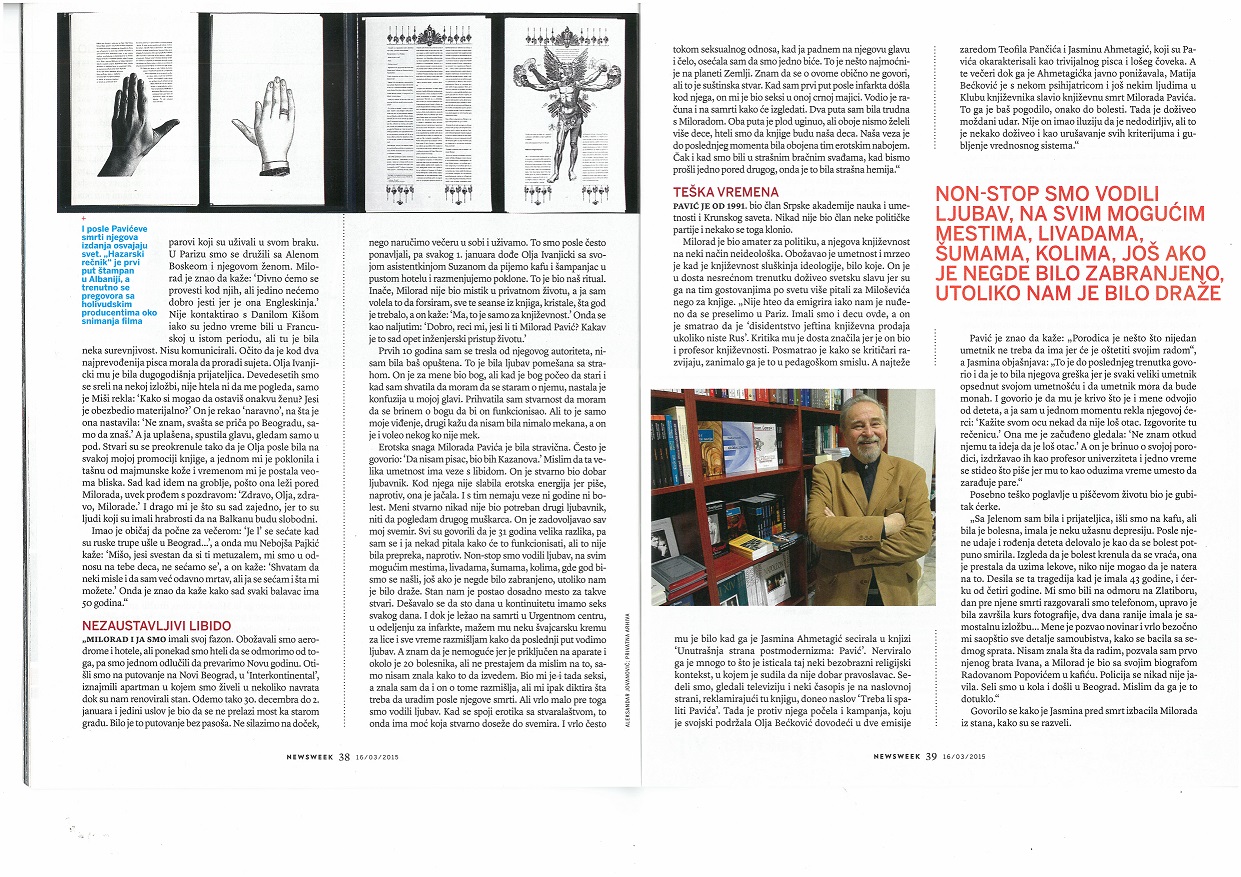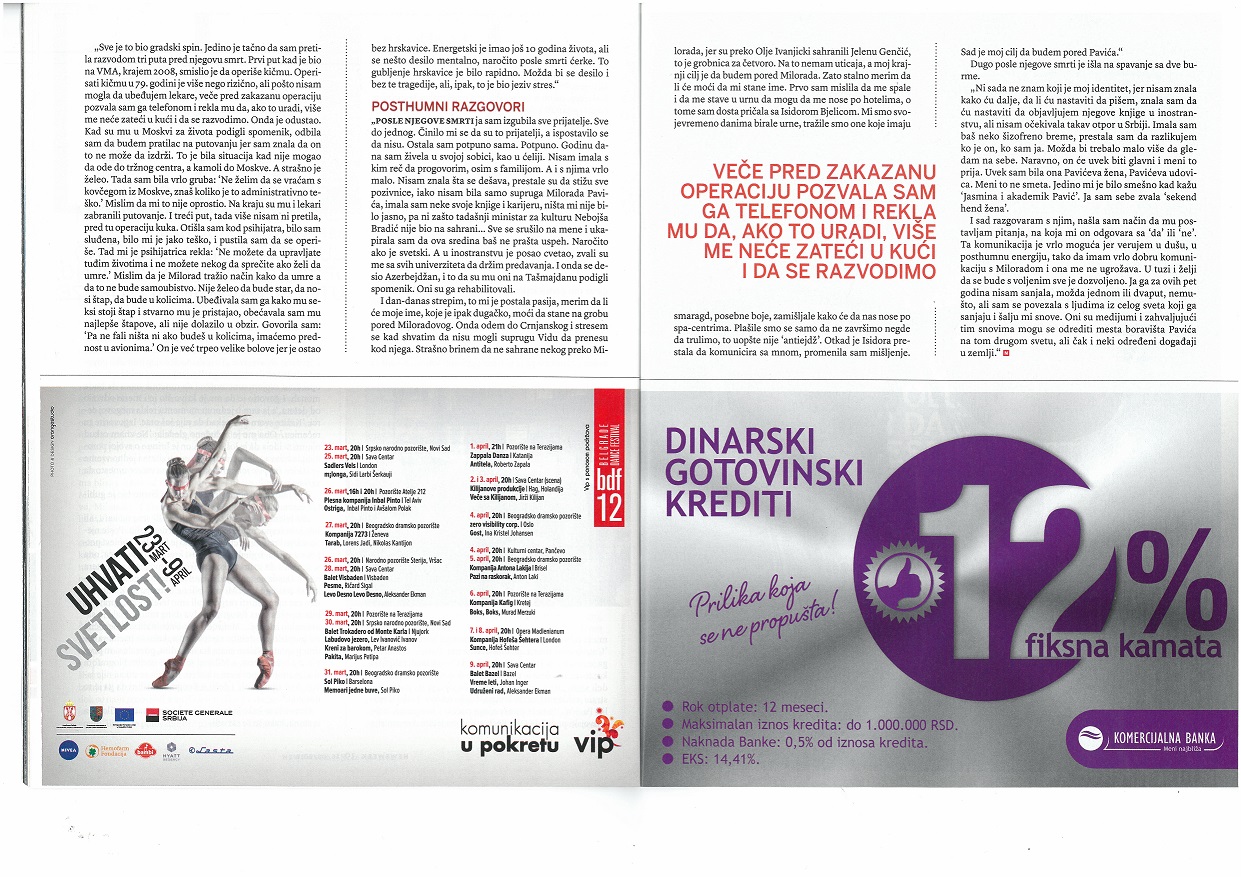 Newsweek Srbija, 16.03.2015, br.6