RE-EDITION OF THE "DICTIONARY OF THE KHAZARS" IN FRANCE

The publishing house ''New Attila'' (Le Nouvel Attila) from Paris has published the new edition of the ''Dictionary of the Khazars'', translated by Marija Bezanovska. Pavic's world success began in France when the publishing house ''Belfond'' printed the first foreign edition of this novel.
The deluxe re-edition of the ''New Atilla'' was printed in both female and male version of the novel, with special graphics and on a special paper.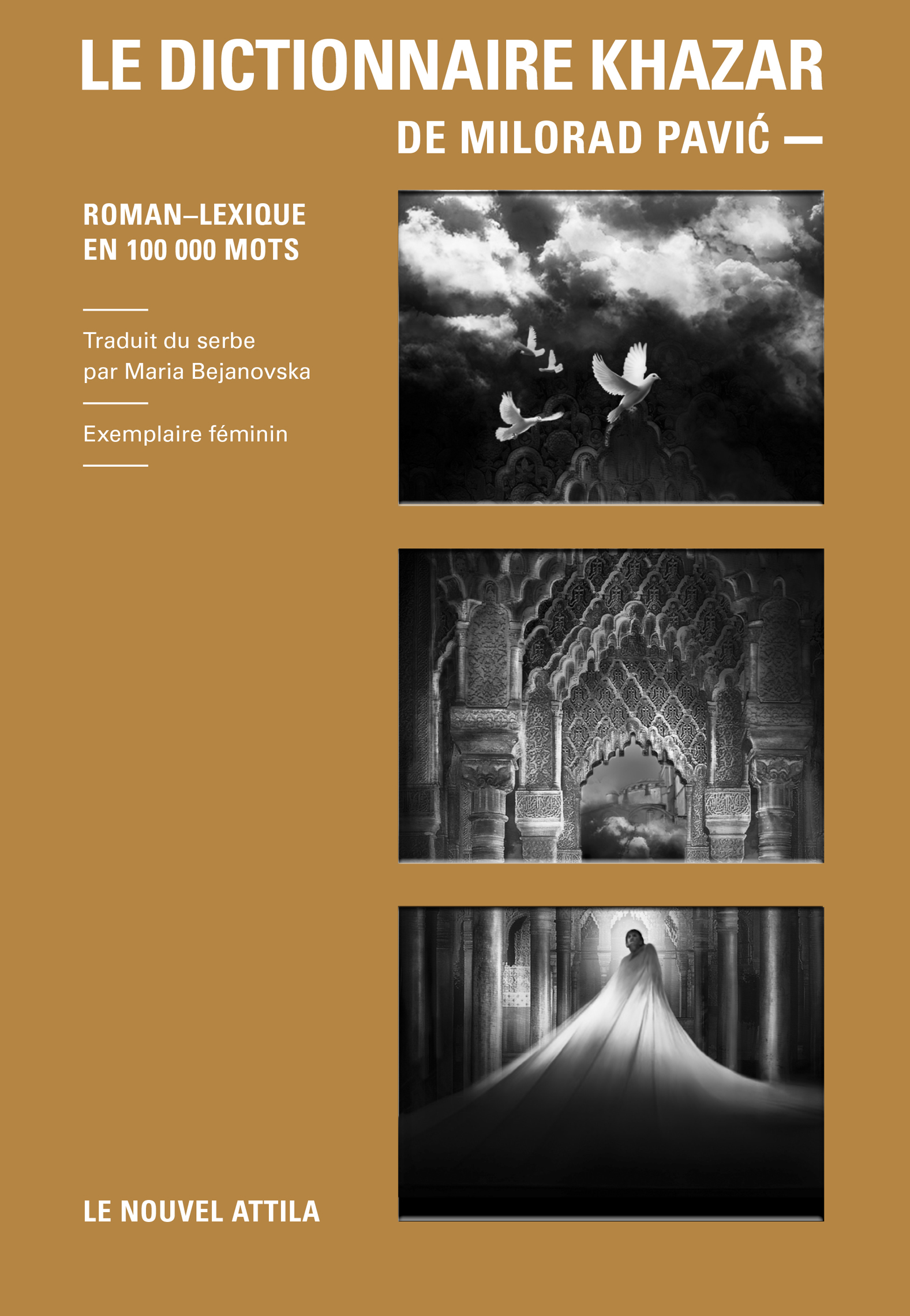 The edition was presented in the Serbian Cultural Center in Paris.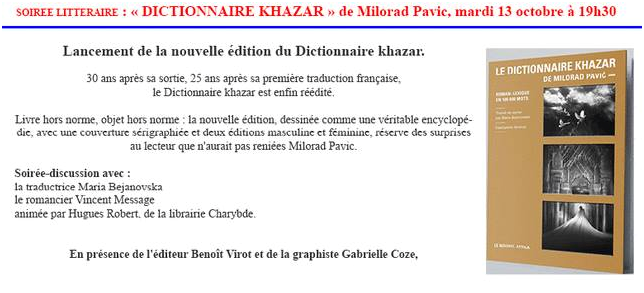 More on:
https://mariabejanovska.wordpress.com/2015/10/02/nouvelle-edition-du-dictionnaire-khazar-de-milorad-pavic-ed-le-nouvel-attila-2015/