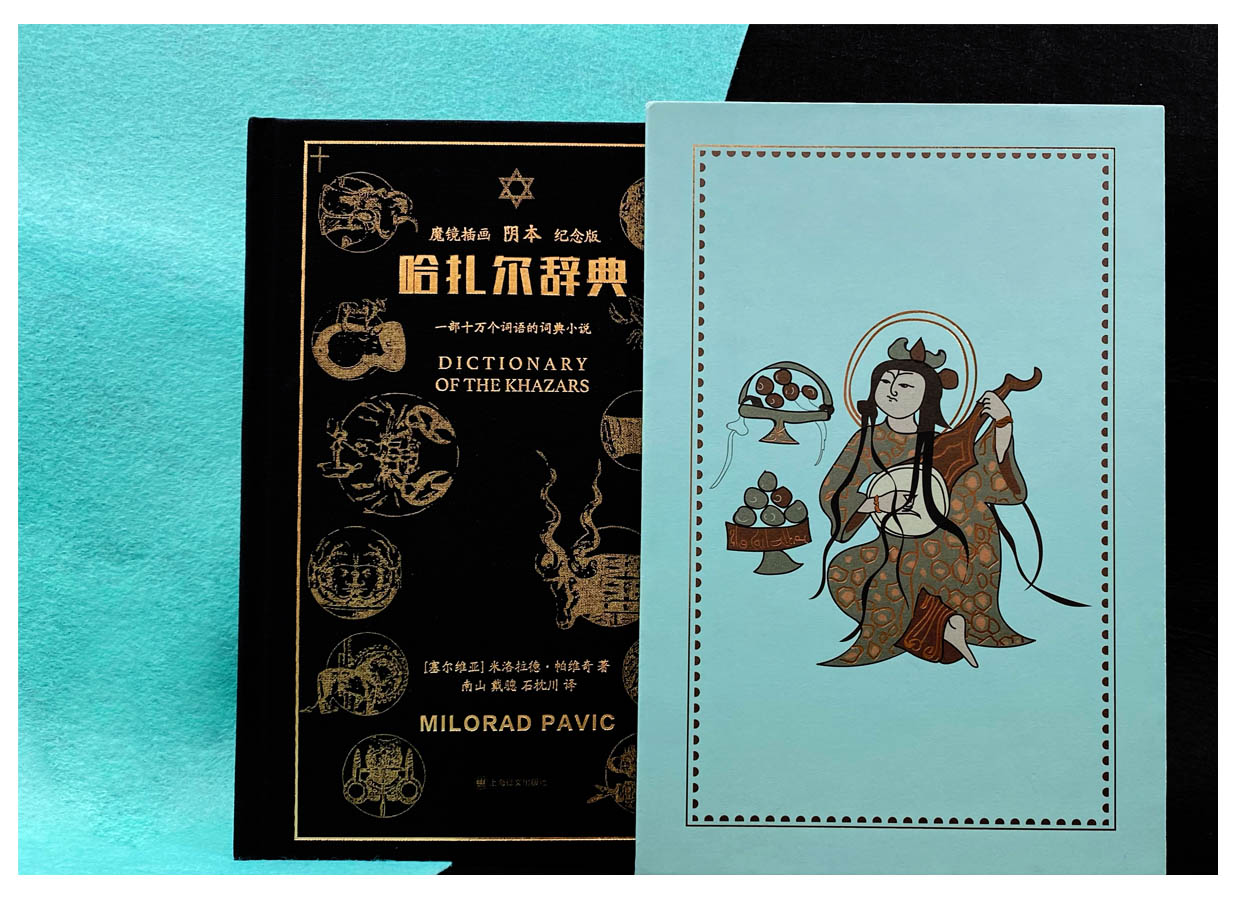 A new edition of Milorad Pavic's Dictionary of the Khazars has come out in Shanghai. It's the fourth edition of this Chinese-language novel.
As usual, Shanghai Translation Publishing House prints the book in a luxurious, plain binding and electronic form.
The luxury edition is in a box, and the book itself is enriched with illustrations by Bulgarian artist Yassen Panov and pop-up charts by Serbian artist Andjela Srejic, inspired by the image of Princess Ateh.
So far, the Chinese publishing house has printed except for Dictionary of the Khazars and Pavic's book Last Love in Constantinopol and Second Body.
Let's remember, Dictionary of the Khazars was named Foreign Book of the Year in China in 2012.
Pavić's books have so far been translated into 40 languages. The only language in which Pavić has not been translated so far is Arabic.
Gallery