LITERATURE EVENING ABOUT PAVIC IN PARIS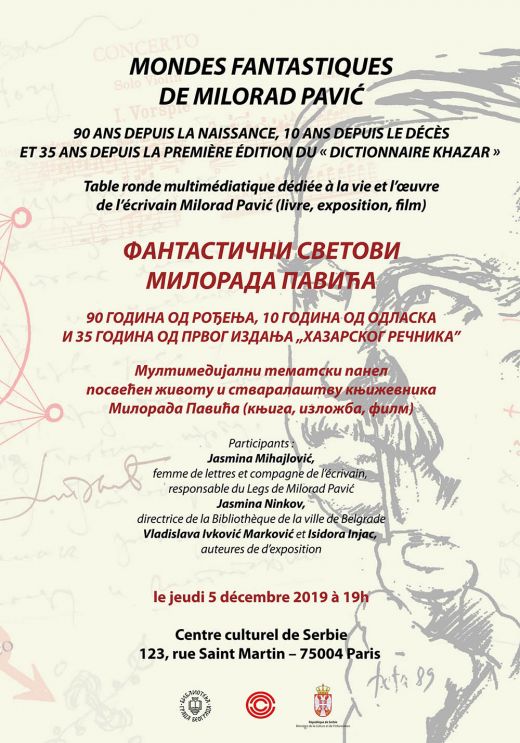 A debate on Milorad Pavic was held at the Serbian Cultural Center in Paris on December 6, 2019. A multimedia multilingual exhibition of the Belgrade City Library"Pavić from Z to A" and an art documentary by Marija Miljević "Pavić's Writing Box" were screened.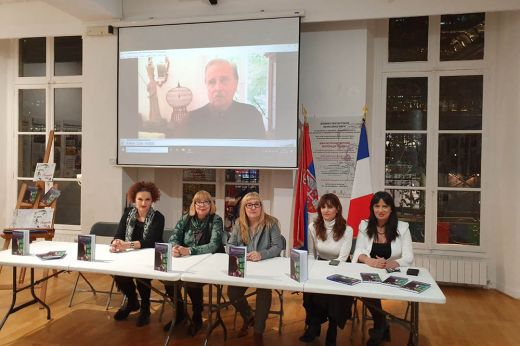 They talked about Pavic's work, Jasmina Mihajlovic, Jasmina Ninkov (Director of the Belgrade City Library), the author of the exhibition Vladislav Ivkovic and Isidora Injac and the author Marija Miljevic spoke about the film.
The Literary Evening took place despite a general strike in France.
See information here: