BOOKS, EXHIBITIONS, PANELS, INTERVIEWS
Armenian publisher Antares from Yerevan published Milorad Pavić's novel "The Last Love in Constantinople". Intriguingly, translation of his novel "Star Cape" was released back in 2005, while the most famous book, "Dictionary of the Khazars" has never been translated into Armenian.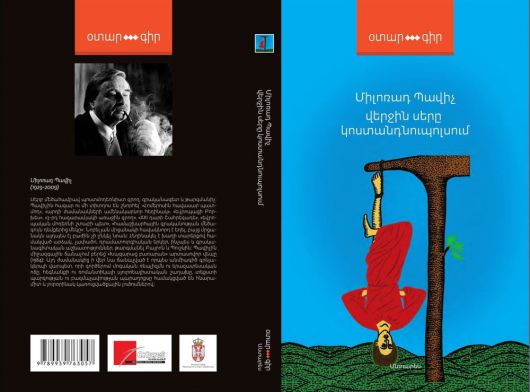 On the occasion of the recent edition of the "Dictionary of the Khazars" in the Tamil (Buda's) language, in India was published an interview with Jasmina Mihajlović (July 2018). In the prestigious literary magazine "Modern Literature", edited by Rajesh S'Manian, Mihajlović spoke about Pavić and his creative work.
In recent years, editors of the publishing houses all over the world have been perceiving books by Jasmina Mihajlović as a kind of separate Pavić's biography. This year (2018), the Shanghai publishing house, Branch of Zhejing Literature and Art Publishing House published three novels by Jasmina Mihajlović:
Love Story in Two Tales (original: On the Shores of the Khazar Sea) (爱情故事的两个版)
The Child of the Sun's ark (original: Travel Album) (太阳船上的孩子》
Paris kiss (巴黎之吻)
Presentation was held during the Shanghai Book Fair, to which Mihajlović was officially invited but prevented from leaving for objective reasons. Among others, Chen Danyan – the writer of "The Land of Dream Hunter", book about Serbia and Pavić – spoke on the event. Her work was recently published by "Prosveta".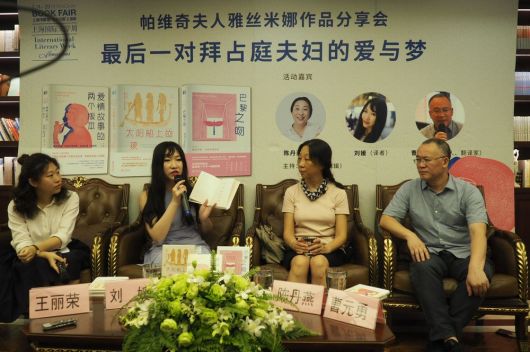 Jasmina Mihajlović spoke at the Book Talk event in Novi Sad within the panel "Marble and Sounds". The topic was about public controversy over the monuments that have been raising in Serbia on a large scale in recent years.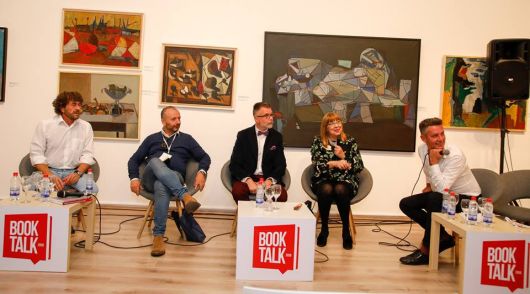 In the National Library of Serbia was presented an exhibition named "Dictionary of the Khazars – the interactive dialogue book", by Nikola Radosavljević.