JASMINA MIHAJLOVIĆ IN THE SHOW "EXCLUSIVE" - MIRA ADANJA-POLAK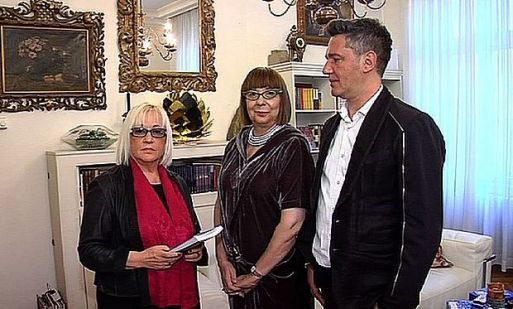 In the show "Exclusive" by Mira Adanja-Polak, dedicated to the widows of Serbian writers, Jasmina Mihajlović, the writer and widow of Milorad Pavić talks about her marriage and her life with Pavić. The show was based on the book "The Guardians - the Widow of Writers" by Aleksandar Đuričić.
The viewers will see the home, now the Bequest of a glorious writer. Bequest of Milorad Pavić will be opened for European Heritage Days, a manifestation under the auspices of the Council of Europe, which is held every year on the whole continent, at the end of September.